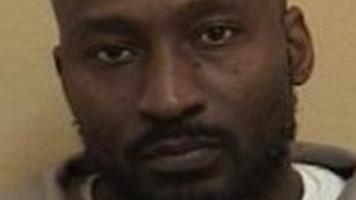 A man from Winston-Salem claiming to have been wrongly convicted wants ballistic evidence tested in an attempt to prove his innocence. | criminality
The two eyewitnesses who identified Hayes as the shooter – cousins ​​Anita Jeter and Mary Geter – gave statements at trial that contradicted what they initially told police. For example, they said they never drink and rarely go to the bar. But Jeter worked at the bar. They also told police they saw Hayes shoot a large caliber gun, but it was a medium caliber gun that killed Bitting and Samuels.
Cynthia Coleman, another witness, told police she saw a man shoot a gun, but she never identified Hayes as the shooter. She made inconsistent statements about the description of the shooter, Rabil and Thornton say in court documents. She also first told police that the gunman fired from the porch and then later said he fired from a blue Toyota, according to the motion. Jeter and Geter also said the gunman fired from a blue Toyota.
According to the motion, Forsyth County prosecutors also never mentioned that a third man, Kenneth Evans, was shot dead on July 25, 1993. Evans survived and identified someone other than Hayes as the one who shot Bitting and Samuels, according to the motion.
Rabil and Thornton argue that further forensic testing is needed for justice in the case.
"With the DNA tests, in light of all of the trial evidence and exculpatory information disclosed two decades later, there is a reasonable likelihood that the jury would have returned a favorable verdict for Hayes," they argue.