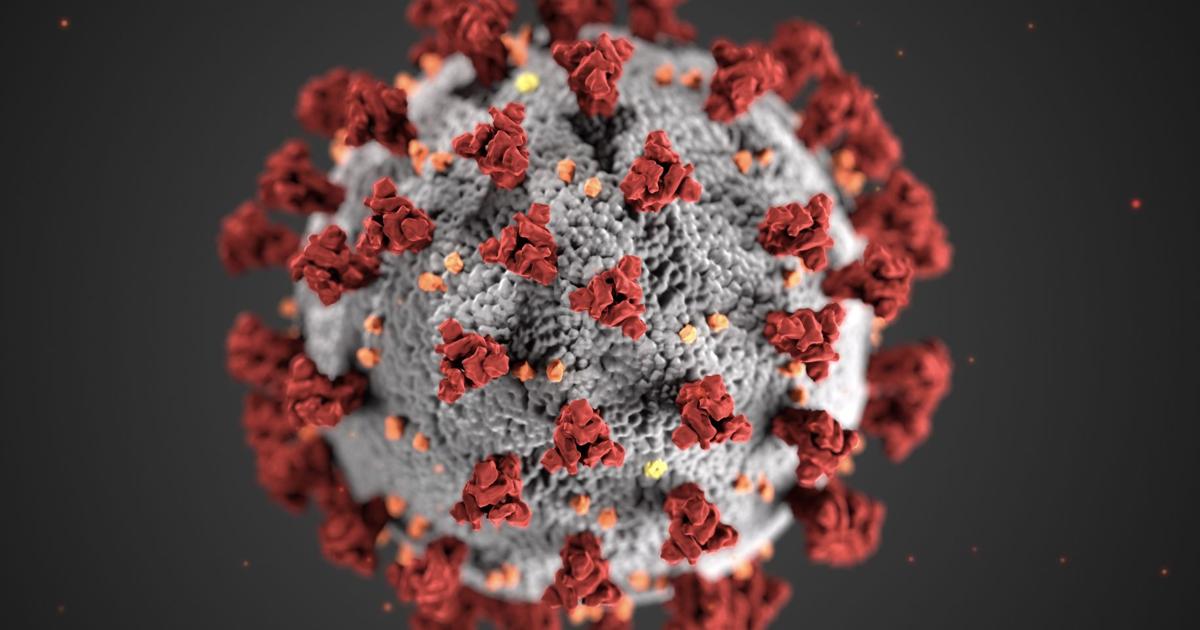 CDC: 95% of Pennsylvanians have received COVID vaccine; State adds 2,700 new cases | Coronavirus
Ninety-five percent of Pennsylvanians over the age of 18 have received at least one dose of a COVID-19 vaccine according to the latest federal data.
According to the CDC, 76.3% of Pennsylvanians age 18 and older are fully vaccinated and 66.8% of all Pennsylvanians are fully vaccinated. The fully vaccinated designation does not include those who received boosters.
The state Department of Health recorded 2,791 new cases on Wednesday, the 13th straight day with fewer than 5,000 new cases. The state's seven-day rolling average of new cases sits at 2,526.
Over the past week, according to data from Johns Hopkins and the Centers for Disease Control and Prevention, Pennsylvania has seen a 23% drop in cases, a 26% drop in deaths and a 23% drop in hospitalizations.
In the Valley, 53 cases were added on Wednesday, including 24 in Northumberland County, 14 in Union, eight in Snyder and seven in Montour.
After no COVID-related deaths were recorded since the weekend, state health officials added 213 total fatalities on Wednesday. That pushed the number of COVID-related deaths in Pennsylvania to 43,002 since the pandemic began 23 months ago. There have been four deaths in the Valley, two Northumberland County residents and one in Snyder and Union counties.
As of Wednesday, sixty-three of Pennsylvania's 67 counties had high community transmission of the disease, meaning at least 100 new cases per 100,000 residents in the previous seven days. Lehigh, Sullivan, Delaware and Philadelphia counties are now experiencing substantial community spread.
Today, we have reached 95% of Pennsylvanians ages 18 and older with at least one dose of the COVID vaccine.

The shocking reality is that most people do what they can to protect their health.

Vaccines are safe and effective. Schedule a COVID vaccine or booster: https://t.co/4UeI1Bx6rO.

— Governor Tom Wolf (@GovernorTomWolf) February 23, 2022
The Centers for Disease Control and Prevention (CDC) reported that 84.73% of counties nationwide had high levels of transmission. The CDC reports that 1.3% — 42 counties nationwide — had low levels.
Forty-six of 50 states were still experiencing high levels of community transmission. Washington state is seeing low levels of transmission, while Nevada, Maryland and Illinois have substantial levels.
Hospitalizations
As of noon Wednesday, there were 1,705 hospitalizations statewide, down 109 from Tuesday's report. The total number of hospitalized patients has fallen by 5,800 since January 15.
Statewide, there were 296 in intensive care units (ICUs), down 22, and 195 were breathing on ventilators, up four.
There were 77 patients hospitalized locally on Wednesday. There were 64 patients at Geisinger in Danville, three at Geisinger-Shamokin and 10 at Evangelical Community Hospital in Lewisburg, down from two at Evangelica.
Geisinger's main campus in Danville had 19 patients in intensive care and 13 on ventilators, up two.
Of Evangelical's 10 COVID patients, seven were not fully vaccinated, along with two out of three in intensive care and the one being treated on a ventilator. In Geisinger's system of 127 COVID patients, 96 were not fully vaccinated, along with 21 of 28 in intensive care and 15 of 19 on ventilators.
Prisons, public establishments
The number of active COVID cases among SCI-Coal Township and USP-Lewisburg inmates and staff is declining.
There were six inmate cases and three staff cases at Coal Township State Correctional Facility, according to the state Department of Corrections (DOC), down from five total cases. Statewide, there were 197 inmate cases and another 96 personnel cases.
In the Union County federal prison system, the three Allenwood sites had six combined cases as of Wednesday: two staff cases in the low-security unit, three inmate cases in the medium-security facility, and one inmate case. staff at USP-Allenwood. There were six inmate cases and 15 staff infections at USP-Lewisburg, down from 13 inmate cases and five staff cases in one day. The report was provided by the Federal Prion Office.
There were eight cases among those receiving services and 51 among Selinsgrove Center staff. At Danville State Hospital, there were fewer than five infections among people receiving services and among staff. All numbers were reported by the state Department of Human Services and all were identical to recent reports.