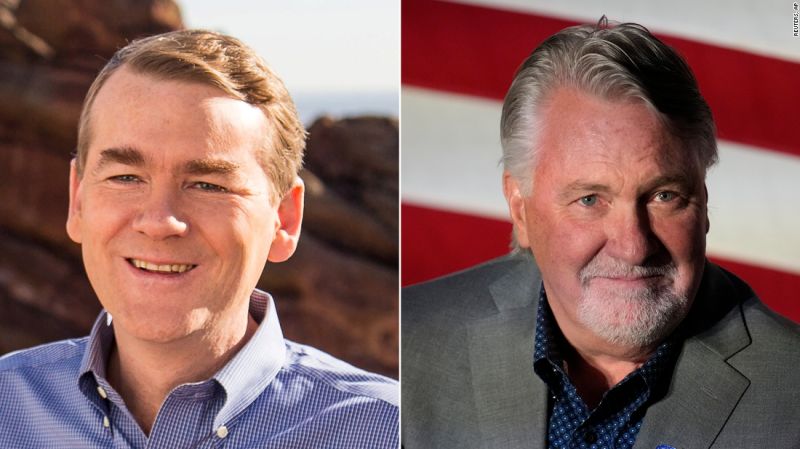 Colorado Senate debate between Michael Bennet and Joe O'Dea
Pressed by a moderator on why he described government spending that helped boost his private enterprise as an 'opportunity' and spending that benefits others as an 'addiction', Joe O'Dea tries to draw a distinction that lands a bit flat.
"When we pay people to sit on the couch at home, that's addiction," O'Dea said. "When we pay people to invest in our transportation system, in our water storage system, in our economy, in our energy, these are assets that we are developing. »
Bennet gushed over the "couch" comment, calling it an offense to hard-working people struggling to pay their bills and earn a living.
"I think it's so insulting to Coloradons when Joe says, 'Coloradons need to get off the couch'…People in this economy, with this inflation, are killing themselves," Bennett said. "The problem isn't that people have to get off the couch in Colorado."
Bennet went on to highlight O'Dea's support for the tax cuts passed by Republicans in 2017 under former President Donald Trump, noting how they disproportionately benefited corporations and wealthy individuals.
O'Dea responded with a swipe at President Joe Biden's "Cutting Inflation Act," a health care, climate and tax bill.
"You just voted for an 'Inflation Reduction Act that Bernie Sanders says doesn't reduce inflation,' O'Dea shot back. (Sanders, in fact, shared this criticism of a draft bill which he felt did not go far enough on social spending.)