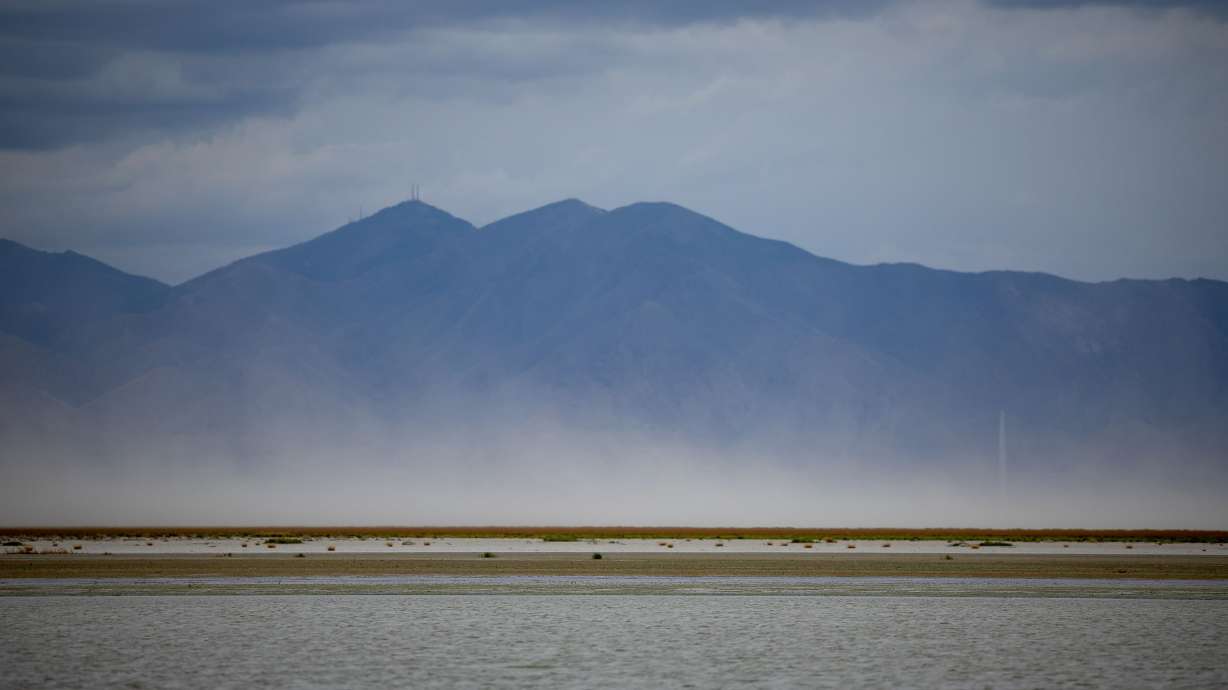 Great Salt Lake Summit: Utahns saved 9 billion gallons of water this summer
Estimated reading time: 2-3 minutes
OGDEN — Conservation continues to be the most effective and least expensive solution to saving the shrinking Great Salt Lake. It was the most common concept shared Thursday as Utah House President Brad Wilson hosted the second annual Great Salt Lake Summit.
The summit highlighted measures that work and ideas worth exploring.
At present, the Great Salt Lake is at its lowest depth in history. This is why several speakers at the summit declared that all reasonable solutions were on the table.
"It's really a moment where everyone is on deck," said Joel Ferry, executive director of the Utah Department of Natural Resources. "And, I would appeal to all citizens of the State of Utah to do their part."
Ferry said every gallon counts, and many Utahns act that way.
They collectively saved nine billion gallons of water over the summer through voluntary conservation.
"Conservation has to be our first choice at all levels, period. Not only does it have to be our first choice, but it's actually the most cost-effective choice. So before we get to where we're spending dozens billions of dollars to build pipes somewhere, let's do conservation," Ferry said.
No single solution will restore the lake to greater depths.
"We have to explore all options," he said. "We need to explore the possibilities of going to the Midwestern states if they have excess water and see if we can get a contract with them."
He acknowledged that it's a long plan, but leaders need to think it through.
In a series of panel discussions, key players in Utah's water policy discussed everything from ways to conserve water in agriculture, businesses and our homes, to more creative and expensive like cloud seeding and bringing in water from out of state.
"A lot of the handy fruit is about to be picked," Wilson said. "It's going to get trickier. It's going to get tougher. But, what I think will make the difference in the long run is that we continue to see the Utahns do what they've been doing this year."
A recent poll by the Deseret News showed that 80% of Utah residents are concerned about the lake, and nearly that number (73%) think we should continue to invest in solutions. So the Utahns are engaged.
Last winter, Utah lawmakers invested half a billion dollars in conservation measures that went into effect in July.
"You will see another year this session coming up where there will be a significant investment in water conservation and everything around it and they will help preserve and protect the Great Salt Lake," Wilson said.
×
Related stories
Utah's Latest Stories
More stories that might interest you