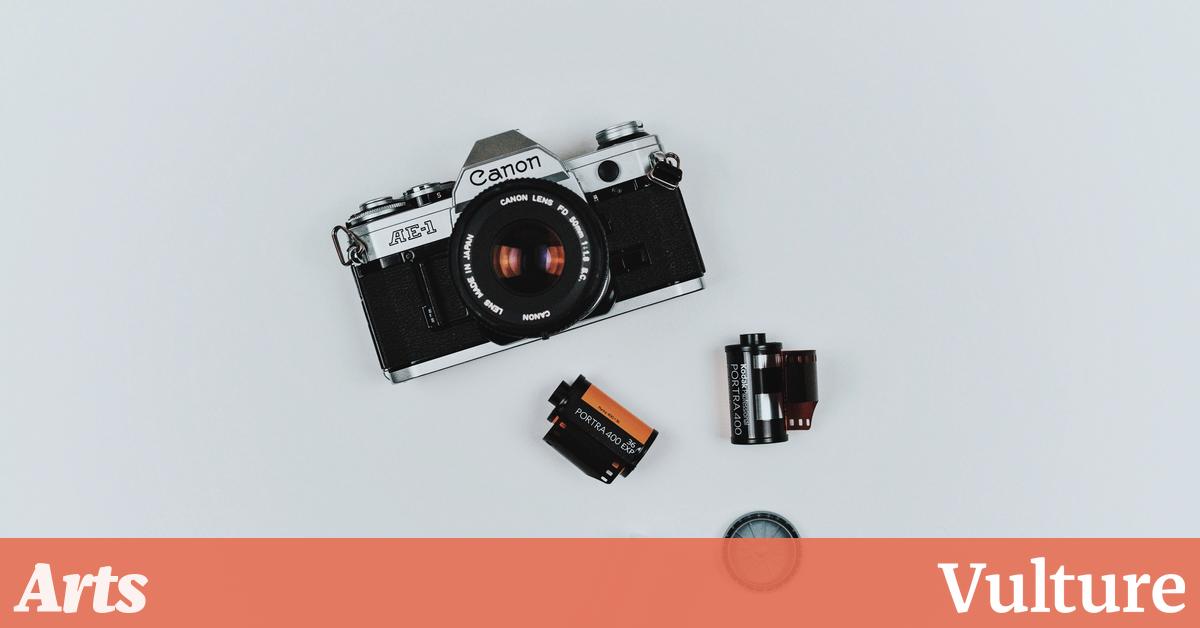 Juergen Teller: pretentious amateur or subversive genius?
The recent announcement of this year's Oscar nominees reminded me of a topic that never fails to surprise me, a ghost from pop culture's past. In a tweet so imprinted in my memory that I can hear him speak in a palpable way, Riz Ahmed praised German photographer Juergen Teller for his project capturing last year's Oscar nominees. His tweet read, "This @wmag shoot was the quickest of my life, 20 seconds, two clicks. Juergen Teller is the OG," with photos from the shoot attached. When you consider a photographer's artistic skills, you usually don't factor the speed of their shots into your evaluation. It's more the trademark of the jaded school portrait photographer who yells "yep we've got the shot" after 10 seconds and produces a finished photo that ultimately leaves you with an unpleasant feeling of a weird valley because you refuse to believe that the person in the photo is actually you. The Twitter community descended on the tweet, mocking Ahmed and Teller for photos they claimed even Ahmed's mother could have done a better job. Photos released from the shoot were ripe for ridicule: construction work and a visibly scratched four-by-four seemed to be recurring motifs throughout filming, celebrities were posed in oddly awkward positions, and little attention was paid to lighting.
However, Teller's stripped-down, impromptu style of photography has been his trademark throughout his career, having captured the likes of Kate Moss, Bjork and Vivienne Westwood through a refreshing lens over the past few decades. My main features of the Juergen Teller matrix include George Clooney wielding his children's bikes with a sweet smile. He has a look in his eye that tells you it wasn't the twist he expected from the shoot, but he's honored to show off his kids' bikes nonetheless. There's Tom Holland crouched in front of a tree, dressed as a neat lumberjack, and the piece de resistance: Jonathan Majors perched on a twisting tree trunk with an expression of existential dread.
"The joy of Teller's photography stems from the thought of Teller's discussion with his famous muses"
Yet, as the photographer has leaned more into his stripped-back aesthetic in recent years, he's become something of a divisive creative figure. Some believe that the subversive nature of Teller's photography aims to restore a sense of normalcy to the celebrities he captures. Justin Kamp from The arts journal argues, "Teller reigns because he mixes the mystical iconography of celebrity with intensely mundane and demystifying detail." On the other hand, an article published at the beginning of last year in the elephant addressed a "sad irony" that those who interpret his work as a way to humanize his subjects are inside an exclusive joke.
However, the lack of subtlety of Teller's amateurish aesthetic in his recent work creates a nuanced experience for the viewer. Celebrity photoshoots so often carry the illusion of having an innate brilliance, the notion that there were no stages of pre-event prep or post-event teardown, that it exists like a terrarium self-sufficient in creative perfection. Yet the joy of Teller's photography stems from the thought of Teller's discussion with his famous muses before they were photographed. Did it take a lot of encouragement for ASAP Rocky to peek his head through the branches of a tree and wave at the camera like a badly disguised pantomime villain or did it take a bit of persuasion?
Teller's recent photoshoot with Hollywood actress and former Kanye West beau Julia Fox saw the actress fish for stars atop a mound of New York stained snow dumped on the sidewalk and kneel in the street in a bizarre sacrificial way. Once again the amusing question arises whether passers-by stumbled across the surreal scene while strolling through the stores to pick up a few essentials. Indeed, Teller's choice to stage his shoots in pedestrian locations suggests that he has no qualms about his shoots being disrupted by public attention. In turn, whether you dispute that Teller's recent projects are works of pretentious self-indulgence or that his subversion of the polished celebrity trope is pioneering, the quirks of his photography invite the viewer to contextualize the images they see. , often to entertaining effect, and which has value in itself.
Articles cited: 'The Sad Irony of Juergen Teller's 'Lazy' W Magazine Shoot" by Louise Benson (February 2021) https://elephant.art/the-sad-irony-of-juergen-tellers-lazy-w-magazine-shoot-26022021/
'You are wrong about Juergen Teller' by Helen Holmes (February 16, 2022) https://observer.com/2022/02/youre-wrong-about-juergen-teller/
University is the independent newspaper of the University of Cambridge, established in its present form in 1947. In order to maintain our editorial independence, our print newspaper and news website receive no funding from the University of Cambridge or its colleges constituents.
We are therefore almost entirely dependent on advertising for funding and expect to have a few difficult months and years ahead.
Despite this situation, we will look for inventive ways to seek to serve our readership with digital content and of course also in print!
Therefore, we ask our readers, if they wish, to donate from as little as £1, to help cover our running costs. Thank you very much, we hope you can help us!